Aiven for PostgreSQL
Now running 14.1
Aiven for PostgreSQL is a fully managed SQL database, deployable in the cloud of your choice. Snap it into your existing workflows with the click of a button, automate away the mundane tasks, and focus on building your core apps.
HOSTED ON:
Aiven for PostgreSQL Key Features
With features such as in-place major upgrades, publish/subscribe logical replication, and a whole host of others, you can rest assured that you are getting the most out of your managed PostgreSQL service.
Authentication
Google OAuth SSO

SAML Authentication
Logs
Aiven for OpenSearch

External Elasticsearch

Syslog Output
Do more with your data by using PostgreSQL extensions, including the popular PostGIS and TimescaleDB.
Take some of the load off of your master node by using read-only replicas and decrease latency with remote read replicas.
(Startup, Business and Premium plans) Perform additional actions on your database without affecting your production service with forking.
(Startup, Business and Premium plans) Create thousands of PostgreSQL connections without slowing down the server by creating connection pools at the session, transaction, or statement level.
(Startup, Business and Premium plans) Run into a problem or just want to see what your data looked like at a prior date? Restore your data to any point in time within your selected retention period.
Include your Aiven infrastructure in your Terraform tooling to easily build, configure and manage your Aiven services.
Directly access your managed Aiven service from your AWS, GCP or Microsoft Azure private network with VPC peering.
Find the right plan and pricing for you
Transparent, inclusive, and flexible describe our pricing. Pay for what you need: we bill by the hour according to your usage.
100-1000
25 per GB of RAM
100-1000
25 per GB of RAM
100-1000
25 per GB of RAM
Available in multiple clouds
Google, UpCloud, DigitalOcean
AWS, Azure, Google, UpCloud, DigitalOcean
AWS, Azure, Google, UpCloud, DigitalOcean
AWS, Azure, Google, UpCloud, DigitalOcean
Seamlessly switch between plans
One click upgrades to new major versions
Extensions (PostGIS, PL/v8, etc)
Data encrypted on disk and network
Real-time backups to a remote location
Restore to any point in time (PITR)
Multiple logical databases per instance
99.99% availability guarantee
VPC peering in AWS, GCP, and Microsoft Azure
Read-only access to DB replica nodes
Run under your own cloud account (BYOA)
Notes:
Data retention is only limited by storage.
Annual commitments are eligible for a discount.
Contact sales@aiven.io for more information.
What makes Aiven stand out
Committed to security

We make security a priority for all our products. Check out some of our most important features.

Dedicated virtual machines

TLS encryption

VPC peering on GCP, AWS, and Microsoft Azure

We've got your back

We have a number of support options to suit all needs. See what our customers have to say.

"...friendly and supportive team at Aiven helping us to get going."

Karsten G., Staff Engineer

Wowza Media Systems LLC

99.99% uptime

With our long-standing experience in providing distributed cloud services, we are able to deliver one of the highest uptimes in the industry: 99.99%.

One simple price

With Aiven pricing, what you see is what you get. Our pricing includes all costs such as networking and storage.
Getting started with us is fast and straightforward
Start immediately by signing up for your free 30 day trial with no limitations.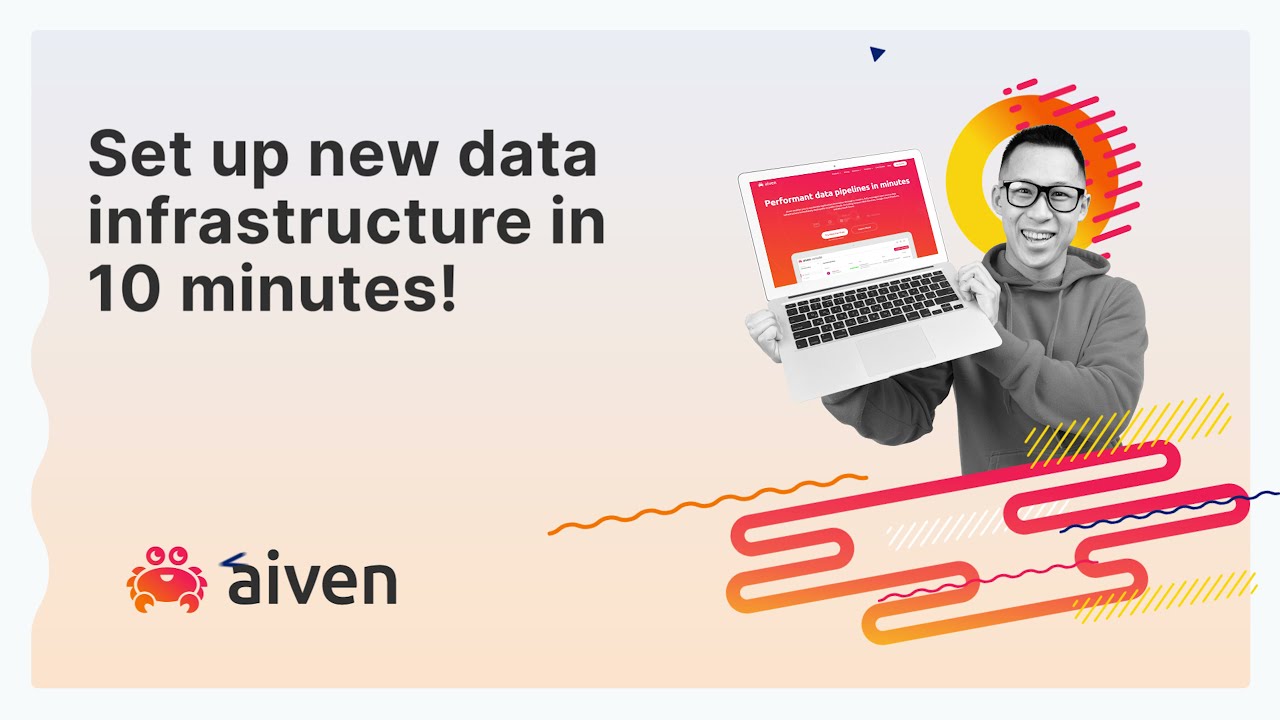 "I haven't seen another hosted Postgres provider that can run in our cloud region and uses native SSDs, which gave us the performance boost we needed. "
Alastair James | CTO and Co-founder
Got questions? We got answers
PostgreSQL is an open-source object-relational database management system, and the go-to database for companies operating in a variety of markets from manufacturing to IoT.
ISO/IEC 27001:2013

SOC 2

GDPR

HIPAA

PCI-DSS
Aiven for PostgreSQL Features
40+ extensions

In-place major upgrades

Publish/subscribe logical replication

Read replicas

Database forking

Point in time recovery (PITR)

Connection pooling
Platform Features
Various log and metric integrations

Terraform support

Multi AZ placement

Virtual Private Network (VPC) peering

Management Dashboard

Flexible authentication methods

TLS encryption at rest and in transit

Bring-Your-Own-Account (BYOA) option

Seamless switching between plans without downtime

1-click upgrade to new major versions

Performance graphs

High availability
The retention period for PITR depends on the plan type. It is 2 days for Startup, 14 for Business, and 30 for Premium. You can find more information in this help article.
Our SLA is 99.99%. To find out more about our SLA, including how we compensate, read more here.
We monitor all services 24/7/365 and our personnel are automatically alerted on any service anomalies. Additionally, Aiven provides a basic level of support without a separate charge through email and chat. Aiven also offers three additional support tiers for an additional price. Find out more about response times and prices.
Yes, we offer a Bring Your Own Account (BYOA) model for larger setups. If you are interested in this type of setup, please contact sales@aiven.io and read more about how it works.
We offer most technical features in all tiers, however some features may be missing from the lowest tiers due to lower VM resources. The main difference between the tiers is the amount of dedicated VMs per cluster. The more VMs there are, the more resistant the service is for any anomalies. Our Startup tier is typically recommended for test environments, Business for staging environments and Premium for production environments.