Aiven for Apache Kafka® Connect
Apache Kafka® Connect is what allows Apache Kafka® to sit at the heart of modern, highly-performant data pipelines. In the past, you had to run them on the same cluster, posing its own problems. So we took care of that.
Hosted on:
Get over 20
 open-source Apache Kafka connectors... and counting
Sink
Aiven's GCS Sink Connector for Apache Kafka

Aiven's S3 Sink Connector for Apache Kafka

OpenSearch

Snowflake
Source
Couchbase

Debezium

MongoDB

SR Cassandra

JDBC
Find the right plan and pricing for you
Transparent, inclusive, and flexible describe our pricing. Pay for what you need: we bill by the hour according to your usage.
What makes Aiven stand out
Committed to security

We make security a priority for all our products. Check out some of our most important features.

Dedicated virtual machines

TLS encryption

VPC peering on GCP, AWS, and Microsoft Azure

We've got your back

We have a number of support options to suit all needs. See what our customers have to say.

"...friendly and supportive team at Aiven helping us to get going."

Karsten G., Staff Engineer

Wowza Media Systems LLC

99.99% uptime

With our long-standing experience in providing distributed cloud services, we are able to deliver one of the highest uptimes in the industry: 99.99%.

One simple price

With Aiven pricing, what you see is what you get. Our pricing includes all costs such as networking and storage.
Top two reasons to run Apache Kafka Connect as its own service
You can scale Apache Kafka and Kafka Connect separately.
Your core workload will be more stable and performant.
Get started in 3 simple steps
Choose
Click the Kafka cluster you'd like to run the integration off of
Manage
Click Manage integrations from within the cluster's overview screen
Use
Click Use integration for Kafka Connect, follow the prompts, and that's it!
Getting started with us is fast and straightforward
Start immediately by signing up for your free 30 day trial with no limitations.
▶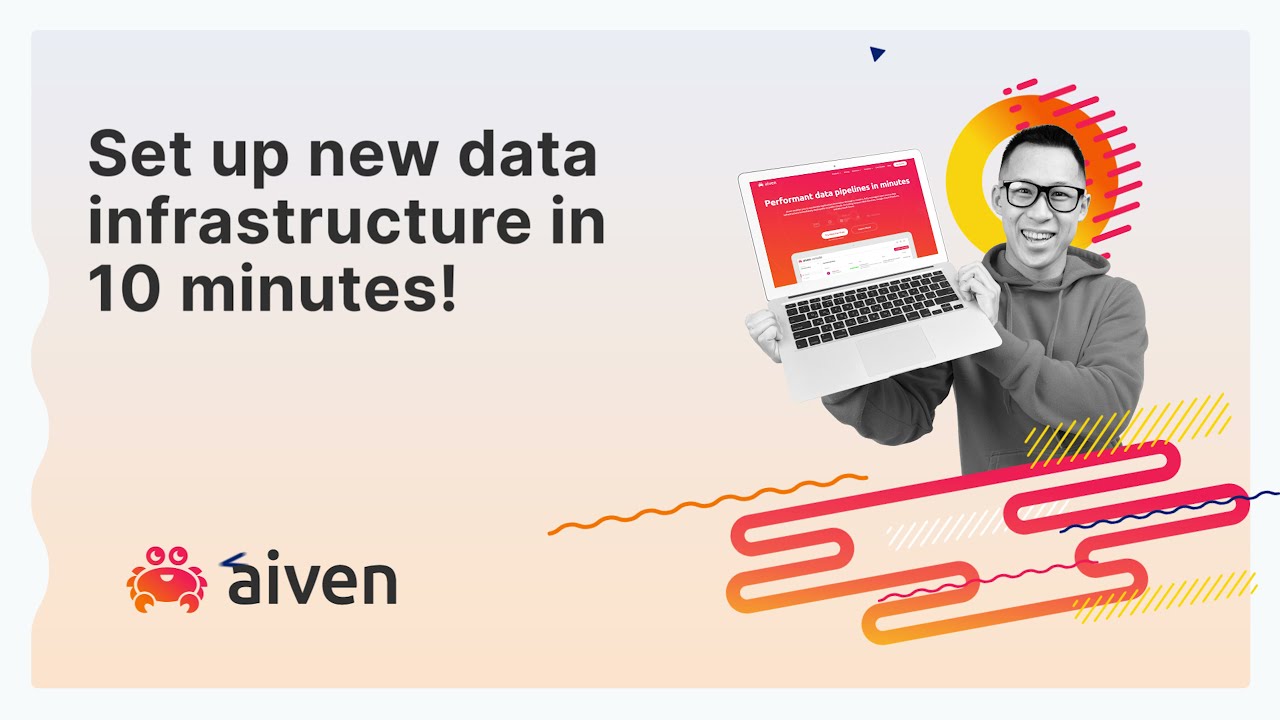 "We are very happy with our evolving relationship with Aiven. Kafka helps us build a flexible, extensible, and scalable architecture - and Aiven helps us operate Kafka."
Jon Dodkins | Head of Group Tech Operations
Got questions? We got answers
Kafka Connect is a framework that allows you to connect Apache Kafka with external systems databases, key-value stores, search indexes, and file systems through source and sink connectors.