Data infrastructure made simple
Aiven offers a fully managed, open source cloud data platform that works for you.
Hosted on:
Our products are trusted by industry leaders
So what exactly does Aiven do..?
Aiven makes setting up cloud databases so simple anyone can do it.
Our set-it-and-forget-it solutions take the pain out of cloud data infrastructure.
What you do next is up to you.
All the cloud providers and tools you need in one place

Create fully-featured, fully managed data infra in under 10 minutes

Stay in control of your data using powerful open source services
Everything you need to get things done
Aiven's portfolio of 10 open source services gives you the tools you need to build the applications of tomorrow.
Deploy a service on the Aiven platform in 10 minutes
Sign up - no credit card info needed

Select your open source service, and the cloud and region to deploy to

Choose your plan - you have $300 in free credits

Click "Create service" and go on to configure your data sources
▶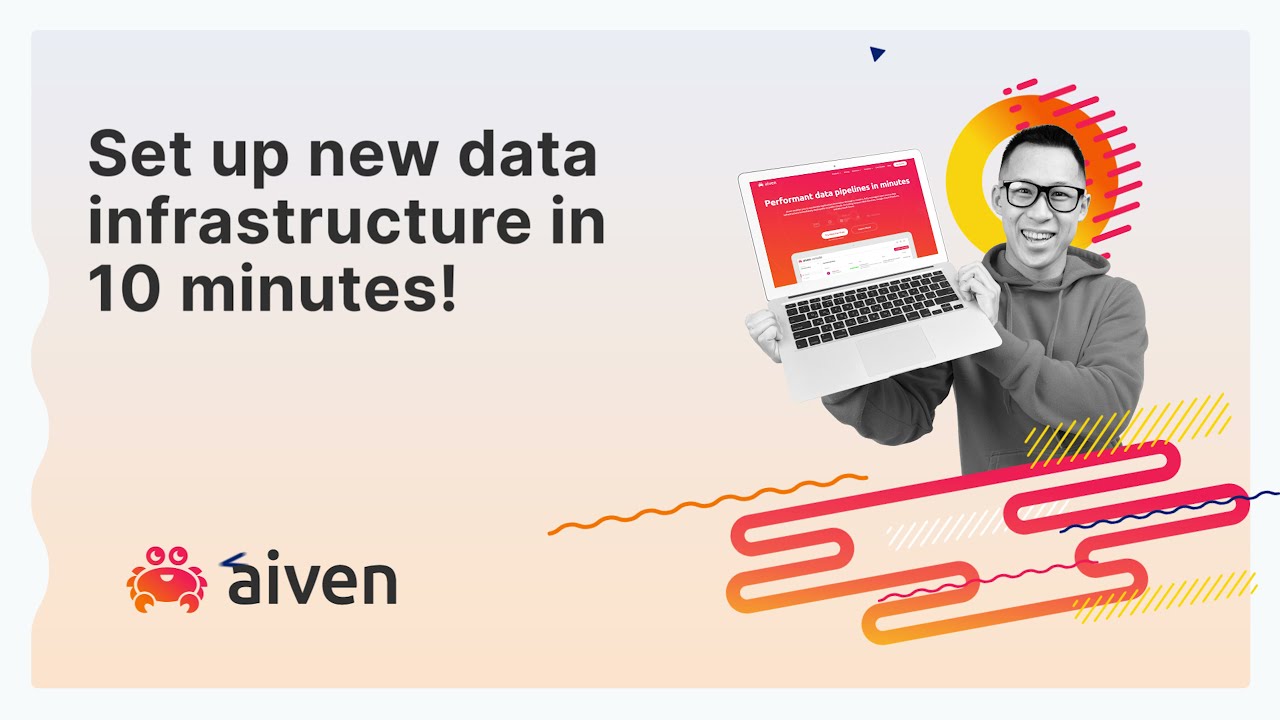 More power to build better
Multi cloud

Comprehensive selection of major cloud providers and regions – ready for multi cloud deployments

Integrations and connectors

Easily monitor and manage your cloud data infrastructure with the tools of your choice. Visit our integrations and connectors page

99.99% Uptime

High availability included as part of the open source feature set – perfect for EDA applications

Unlimited scalability

Increase your servers, storage, or migrate to a different provider at the push of a button, with zero downtime

World class support

Customers love our expert 24/7 support, available 365 days a year. We're there for you when you need us

Security built-in

End-to-end encryption, dedicated VMs, and full compliance certifications
IDC White Paper – the true value of Aiven
IDC's study reveals the business value of Aiven solutions – and how they drive real results.
Download the white paper and find out how Aiven solutions can reduce your operating costs.
See why our customers love us
We are proud to help customers from all industries, small and large, to accomplish their goals.
Read our client case studies
"Aiven clearly offers superior cost, support and performance."
Adam Hertz | VP of Engineering
Aiven Cluster – scale up your startup
Aiven's startup program will help fast growing startups develop their business and turn visions into reality. The program launches in December, and offers selected startups benefits such as $100,000 credit, access to Aiven technical expertise, mentoring and promotion.