Aiven for M3
Now running 1.5
Aiven for M3 is a fully managed distributable time series database, deployable in the cloud of your choice. Bring unlimited scalability and high-availability to your Prometheus monitoring environment and other time series applications.
Hosted on:
Aiven for M3 Key Features
With out-of-the-box support for the most popular protocols, and various integration and interface options, our M3 as a service is ready to handle your requirements.
Metrics
Aiven Metrics
Logs
AWS CloudWatch

GCP Cloud Logging

Syslog Output

Aiven for OpenSearch®

External Elasticsearch
Include your Aiven infrastructure in your Terraform tooling to easily build, configure and manage your Aiven services.
M3 accepts writes in the most popular formats, out-of-the-box.
Horizontally scale Prometheus and make it highly available with M3.
Although M3DB can do aggregations, you can store your data at various resolutions for different workloads at scale with M3 Aggregator as a service.
Aiven for M3 business and premium plans enable you to deploy highly available, multi-node clusters whose data is automatically replicated across different availability zones.
Directly access your managed Aiven service from your AWS, GCP or Microsoft Azure private network with VPC peering.
Highly efficient data compression ensures affordable operation in scale.
Our web UI allows you to easily manage your managed M3 database clusters.
Find the right plan and pricing for you
Transparent, inclusive, and flexible describe our pricing. Pay for what you need: we bill by the hour according to your usage.
What makes Aiven stand out
Committed to security

We make security a priority for all our products. Check out some of our most important features.

Dedicated virtual machines

TLS encryption

VPC peering on GCP, AWS, and Microsoft Azure

We've got your back

We have a number of support options to suit all needs. See what our customers have to say.

"...friendly and supportive team at Aiven helping us to get going."

Karsten G., Staff Engineer

Wowza Media Systems LLC

99.99% uptime

With our long-standing experience in providing distributed cloud services, we are able to deliver one of the highest uptimes in the industry: 99.99%.

One simple price

With Aiven pricing, what you see is what you get. Our pricing includes all costs such as networking and storage.
Getting started with us is fast and straightforward
Start immediately by signing up for your free 30 day trial with no limitations.
▶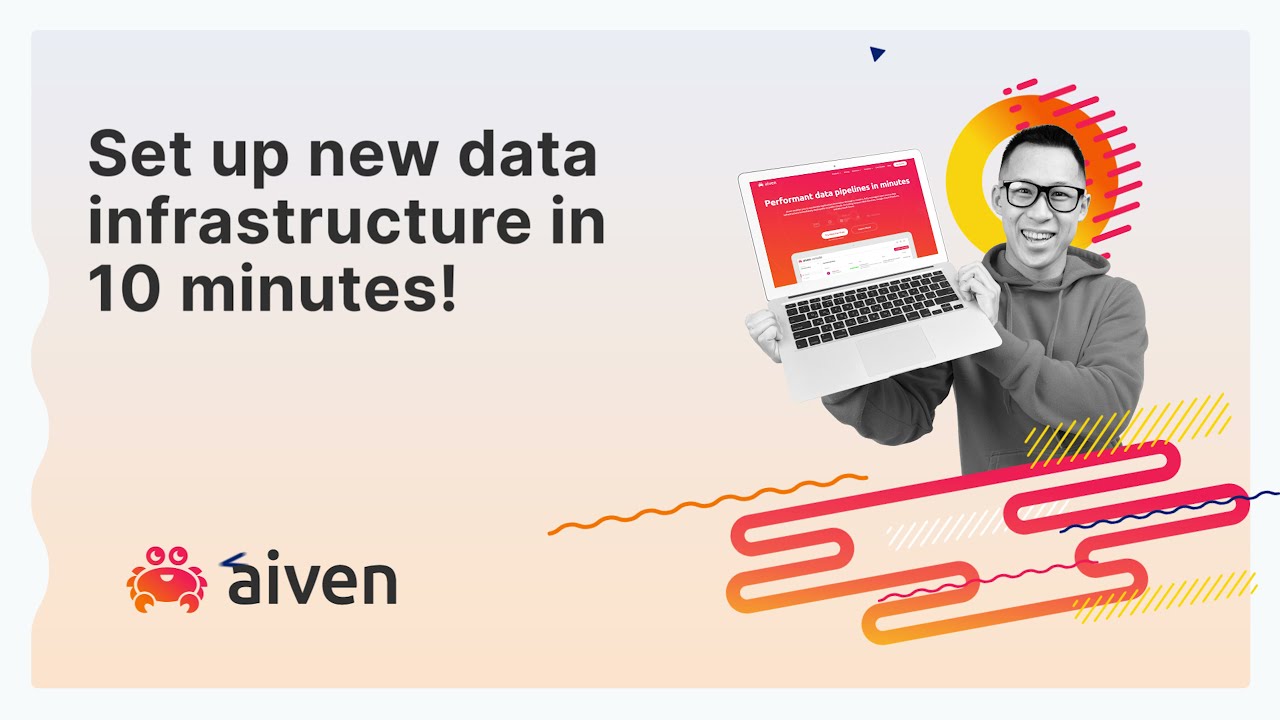 "For MyCujoo, the quality of the service that Aiven provides far exceeds the monetary costs. And the reason we choose Aiven is because these guys are so damn good at what they do."
Patrick Plaatje | Director of Technology
Got questions? We got answers
M3 is a highly available, open-source metrics platform that allows you to store time series data at tremendous scale.
Aiven for M3 Features
High-availability

Multi-AZ placement

Ready-made Grafana dashboards

Support for Prometheus, InfluxDB, and Graphite protocols
Platform Features
Terraform support

Encryption at transit and rest

Virtual Private Network (VPC) peering

Bring-Your-Own-Account (BYOA) option

1-click upgrade to new major versions

Performance graph
ISO/IEC 27001:2013

SOC 2

GDPR

HIPAA

PCI-DSS
We monitor all services 24/7/365 and our personnel are automatically alerted on any service anomalies. Additionally, Aiven provides a basic level of support without a separate charge through email and chat. Aiven also offers three additional support tiers for an additional price. Find out more about response times and prices.
We offer most technical features in all tiers, however some features may be missing from the lowest tiers due to lower VM resources, for example high Availability (2 nodes) is available only for Business and Premium plans. The main difference between the tiers is the amount of dedicated VMs per cluster. The more VMs there are, the more resistant the service is for any anomalies. Our Startup tier is typically recommended for test environments, Business for staging environments and Premium for production environments.