Get started with Aiven
Whether you're new to managed services or a seasoned cloud infra pro, getting started with Aiven is easy.
Everything you need –
for free
We provide a free 30-day trial, give you $300 credit to play with, and unrestricted access to our complete range of open source services.
When you've finished the trial period, you only pay for what you use. There are no hidden charges, and you can shut down and spin up clusters, add services, or change providers at the click of a button.
▶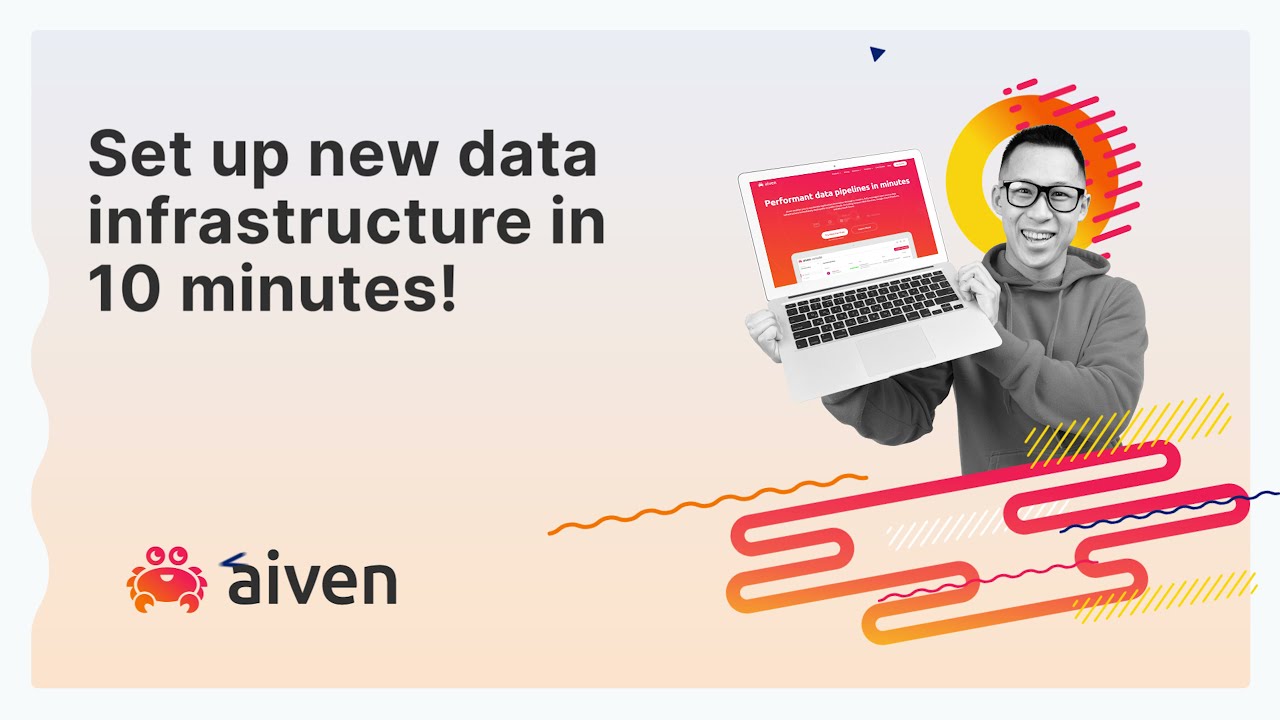 Starting a trial is easy and
stress-free with our web-based console.
No credit card needed

No cloud account needed

No install needed
Just sign up and you're good to go.
Once you're in, you can spin up
a cluster in under 10 minutes.
Select a service

Choose a provider, region and plan

Name and create your service
That's it! Welcome to the cloud.
With everything up and running,
it's time to play around.
Find more ideas to get started below.
What is Aiven?
With Aiven, you'll never need to worry about managing your data infra again. We'll take care of it for you.
All your favourite open source services and tools are ready and waiting for you to deploy on the cloud of your choice. Just pick your services, integrations, cloud provider and storage needs, and you're good to go.
Ready to get started?
Sign up for your free, unlimited 30 day trial.
"By having Aiven manage our databases, our team can focus on building our core business."
Andy Librian
Technical Expert at Vidio
What to do next?
Once you've spun up your clusters, you're free to explore and play around. You'll find lots of ideas and tutorials in our help documentation, blog, and documentation, but here are a few suggestions to get you started.
Aiven docs
Check out our documentation for the deep dive on developer documentation.
Get help
Aiven's extensive help articles are a great resource if you need ideas or assistance.