Aiven for 
PostgreSQL – your data, our service
The world's leading open source relational database is here. Go fully managed and get the latest versions, cool open source tools, clean GUI and outstanding support. Cloud hosting included.
HOSTED ON:
Who else gets their PostgreSQL at Aiven? – Many happy customers, that's who!
Today, like all other days of the year, Aiven for PostgreSQL is doing its job in many, many companies and data flows. Take a look at our case studies to find out more!
Aiven Case Studies
"By having Aiven manage our databases, our team can focus on building our core business."
Andy Librian | Technical Expert
Your familiar workflow - now with super strength
Just plug Aiven for PostgreSQL into your existing workflow, or take it to the next level with our selection of extensions. Check out these highlights:
plpsql

pg_stat_statements

uuid-ossp

pgcrypto

postgis
Be the hero
Keep the servers happy and quick with connection pooling

at the session, transaction or statement level to keep the server happy and quick.

Decrease latency and load with replicas

both read-only and remote read.

Test and develop safely by forking

and may the fork be with you.

Travel back in time with PITR

in data, at least.

Keep your data safe using pghoard

because you'll want your backups if you don't have them.

Use your powers for good

with the Aiven Console or the Aiven CLI or with Terraform or with Kubernetes.
It'll slip into your stack like a dream!
Integrates out of the box with all the essentials:
Authentication

Google OAuth SSO, SAML Authentication
Logs

Aiven for OpenSearch, external Elasticsearch, syslog output
Metrics

Datadog, Jolokia, Prometheus, Grafana (both Aiven's and external)
Get the best PostgreSQL solution on the market
Complete freedom

Move between clouds and regions when you need a change of scenery. Scale up and down seamlessly, add or remove instances, clouds or regions with no downtime.

Security guaranteed

VPC peering, TLS encryption, dedicated virtual machines.

No lock-in

100% commitment to open source. Moving your data out will always be as easy as moving it in.
Find the right plan and pricing for you
Transparent, inclusive, and flexible describe our pricing. Pay for what you need: we bill by the hour according to your usage.
100-1000
25 per GB of RAM
100-1000
25 per GB of RAM
100-1000
25 per GB of RAM
Available in multiple clouds
Google, UpCloud, DigitalOcean
AWS, Azure, Google, UpCloud, DigitalOcean
AWS, Azure, Google, UpCloud, DigitalOcean
AWS, Azure, Google, UpCloud, DigitalOcean
Seamlessly switch between plans
One click upgrades to new major versions
Extensions (PostGIS, PL/v8, etc)
Data encrypted on disk and network
Real-time backups to a remote location
Restore to any point in time (PITR)
Multiple logical databases per instance
99.99% availability guarantee
VPC peering in AWS, GCP, and Microsoft Azure
Read-only access to DB replica nodes
Run under your own cloud account (BYOA)
Notes:
Data retention is only limited by storage.
Annual commitments are eligible for a discount.
Contact sales@aiven.io for more information.
Get it when you need it – look at how to set up your managed database in minutes
Not your first pony ride? Migrating to Aiven is simple – and you'll always have our team's expert help <3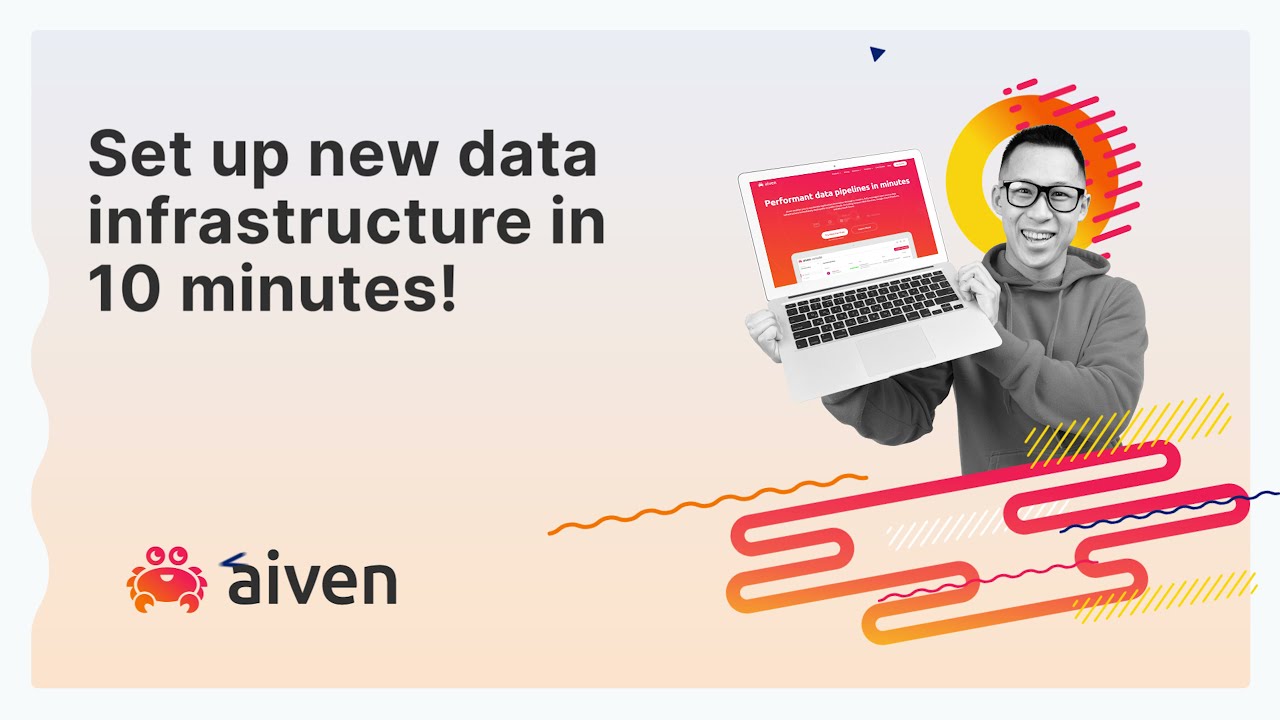 Read more on the Aiven blog