Are you attending Google Cloud Next London? Meet Aiven at Booth 19
Oct 11, 2023 - Oct 12, 2023
Ready to supercharge your cloud data game with Kafka, PostgreSQL, and a whole lot more? Come chat with our Aiven experts on-site. Oh, and just for dropping by, you'll snag a cool *Aiven cap or beanie!
Got questions about open-source data infrastructure? We're all ears and eager to help!
Reserve a personalized consultation with our tech experts at Aiven booth!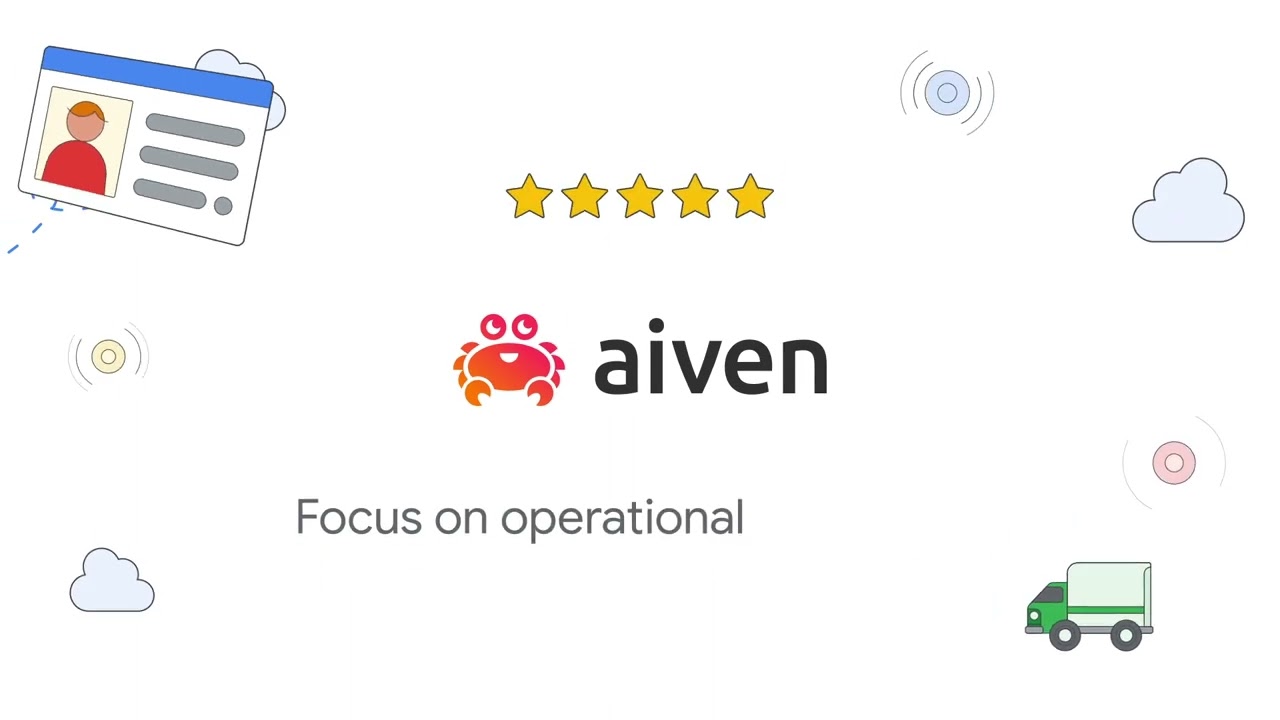 Why Aiven on Google Cloud?
With Aiven on Google Cloud, a recognized "Partner of the Year", you can forget about the hassle of setup, security configuration, and maintenance, leaving you to focus on creating stellar applications for your customers.
We take care of the backend, so your tech team can connect their GCP apps with the best of open source seamlessly. Experience the peace of mind that comes with entrusting the groundwork to Aiven.
Google BigQuery Meets Aiven's Streaming Tech!
Aiven's streaming technologies are now seamlessly integrated with Google's BigQuery ecosystem!
These two major updates are set to redefine how you handle data and analytics with Aiven:
Google Cloud Ready - BigQuery designation gives you confidence in the seamless integration of your current products with BigQuery. It only takes a few clicks to connect your data!
Early availability of the open source connector for Apache Flink® to BigQuery, allowing even lower latency analytical workloads on top of streaming data directly on Google Cloud!
Our customer stories
Aiven empowers businesses of all sizes, from startups to Fortune 500 enterprises, across diverse sectors in more than 60 countries to accomplish their goals.
Book a demo
Can't make it to Google Cloud Next? We'd still love to meet with you!
Schedule a time and date below